Professional Vehicle Branding Agency in Lagos Nigeria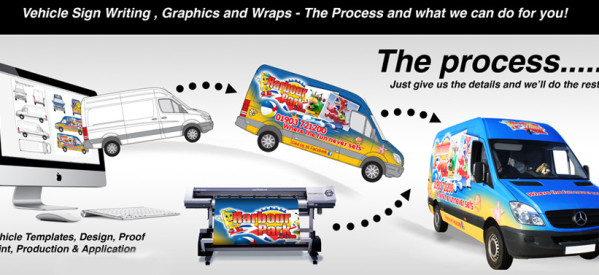 Reaching thousands of people every day, vehicle and fleet branding is both a high-impact and cost-effective way of promoting a brand, product or service. The Eloquent Signs & Displays Unit is a renowned vehicle branding agency in Nigeria
Through its innovative in-house design department, Eloquent is able to conceptualize a brand new design or alternatively we can take an existing design and roll it out over an entire fleet of vehicles.
Utilizing the latest technology and high quality materials, a simple creative concept or branding idea is transformed into an artwork of uncompromising quality, ready to be applied to clients' vehicles. In addition, our in-house project management, finishing and application teams' co-ordinate and guarantee that the entire branding process is handled seamlessly and professionally ensuring that vehicles are off of the road for the shortest possible time.
What is car wrapping?
A wrap is a large vinyl graphic or decal. It is applied directly over the original paint of the vehicle. The application of the wrap allows you to change the vehicles appearance in a very short period of time and in turn allows you to remove the wrap, returning the vehicle back to its original condition if necessary.
Fleet Branding
Your fleet is one of your most visible and important marketing tools providing you with large-scale, mobile advertising space at no cost. If you owned billboard space, surely you would not leave this space blank? In addition to enhancing your corporate identity through branding standardisation and consistency, branding your fleet you will afford you the opportunity of large-scale brand and product awareness totally rent-free.
Truck Branding
Truck advertising has been rated as the second most effective form of outdoor media. This mobile advertising medium is recognised as one of the most powerful advertising spaces in Nigeria advertising, providing impactful and far-reaching exposure for your product or brand. Why not take advantage of this free advertising space on your very own company trucks and put your brand on the road, ensuring large-scale awareness and interest wherever your vehicles may go.
Bus Branding
We develop strategic advertising, printing, branding, supply, manufacture, installation and maintenance of all types of vehicle branding and mobile signage.
Take advantage of the possibilities of taking your brand with you. We have a comprehensive approach to vehicle branding from full-on vehicle graphics, text graphics, motion graphics, luminous graphics, backlit graphics and more
Delivery Vans and Cars
No other form of advertising offers a lower cost per impression value than vehicle branding. Whether you have delivery vehicles or a sales fleet on the road each day these vehicles provide a valuable opportunity for you to generate awareness about your brand or product and create a positive image for your company. Every second that a branded vehicle spends in the traffic is quality marketing time and your sales force will literally be driving around in their business card! In addition to this unique advertising opportunity, branded vehicles are known to instill a sense of company pride amongst staff and drivers.
Magnetic Car stickers
Eloquent Touch Media supplies magnetic signs in Nigeria. Our magnetic car signs are made from the highest grade materials. These material include a flexible magnetic sheeting with high-intensity, multi-pole magnetic arrangements designed to produce superior holding power on most metal surfaces. They are purpose made for vehicles, then printed in photo quality with fade resistant inks. This ensures your new magnets will last for years without curling or fading. 
About The Author
Related posts