Award Plaque Types in Lagos, Nigeria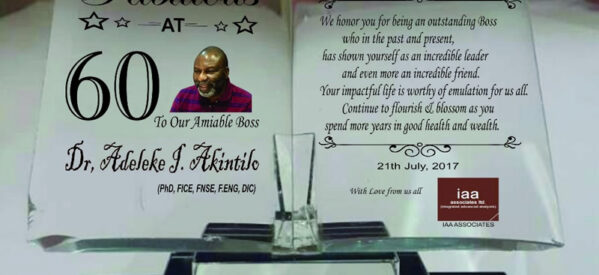 Award plaques are a great way to show off the accomplishments of your employees or promote excellence in the workplaces. Award plaques are ideal for organizations looking for exceptional awards recognizing their best. These awards are majorly wood award plaques, acrylic award plaques, glass or crystal award plaques and even 3D award plaques, each with excellent designs that have a unique set of features. Eloquent is a top award plaque dealer in Nigeria
Wooden award plaques
Wooden award plaques are designed to commemorate a scholar's achievement and recognize their character, dignity, values and excellence. These particular award plaques are available in a variety of shapes and sizes . and 100% wood design except for aluminium for sublimation aspect of printing on the surface of the wood.
Crystal/glass award plaques
Many vendors make it easy to show appreciation and recognition by offering a wide variety of beautiful, quality award plaques. Glass or crystal award plaques are a great way to recognize excellence in the workplace or honor accomplishments for personal reasons. Glass award plaques or mostly glossy or shiny and heavy when compared to acrylic award plaques
Acrylic Award Plaques
Acrylic award plaques are both beautiful and durable. Acrylic Awards Plaques are made from acrylic and are available in any imprintable color. Acrylic award plaques are perfect for team awards, sport trophies, or to display achievement. Acrylic plaque is very light and and hardly shatter when accidentally falls on the ground and its affordable.
3D crystal award plaques
The first, double sided 3D crystal plaque to be engraved with achievement images and letters. These crystal awards feature depth contour detailing and a 3D effect. They offer less of the flashiness of traditional plaques but are just as much a part of an event. The Crystal Awards are Laser engraved for excellent detail, and come with 3D printed crystal that you put together yourself. These plaques make promotional crystal resin awards that are perfect for employee recognition, an achievement award.
All the award plaque design types are available in Nigeria. Call or whatsapp 09090330915
About The Author
Related posts