How to Make Hand Sanitizer in Nigeria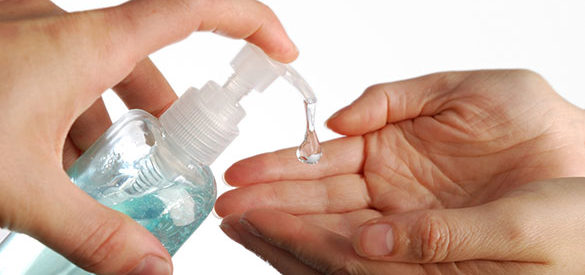 Following the report that there is now a confirmed case of coronavirus in Nigeria, many Nigerians began to look for ways to protect themselves. This resulted to the search on how to make hand sanitizers in Nigeria. Presently the Nigerian hygiene market is loaded with popular brands like 2Sure Hand Sanitizer, Wind Hand Sanitizer and Sanitol Hand Sanitizer among others.
Common knowledge on how to avoid the transmission of disease, including the novel coronavirus, the best way to do that is to wash your hands thoroughly with soap and water and avoid touching your face.
However, in situations where you cannot wash your hand, the next best thing is a hand sanitizer. The Centers for Disease Control and Prevention (CDC) also advises hand washing and the use of hand sanitizers to prevent the virus from spreading or taking hold in the first place.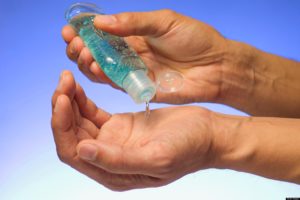 You are not alone in witnessing the prices of hand sanitizers in Nigeria skyrocket to alarming prices in the advent of coronavirus in the country. There have been reported cases of a small bottle of hand sanitizer going for as high as N5,000.
If you are not willing to pay the exorbitant fees being charged by the local stores for a hand sanitizer, you can easily make your own and it really isn't that hard.
A wide range of sites (most of which are about saving money or reducing dependence on commercial products) have published explanations on how to mix up your own hand sanitizing formula.
Here is how to make your hand sanitizer according to Thoughts CO.
Here's what you need:
2/3 cup Isopropyl alcohol  also known as rubbing alcohol (ethanol based liquids,)
1/3 cup aloe vera gel
Essential oil in your choice of fragrance (optional)
A small or medium mixing bowl
A spoon
An empty container
A funnel (optional, makes it easier if your container has a small mouth like a bottle)
A small piece of masking tape for labelling.
How to make it:
In your mixing bowl, stir the Isopropyl alcohol and aloe vera gel until blended together.
Stir in 8-10 drops of your preferred scented essential oil (optional).
Your hand sanitizer is now made. Next, pour the mixture into the empty container and seal it. Use the funnel if your container has a small mouth like a bottle. Put a piece of masking tape on the container and write 'Äúhand sanitizer'ÄĚ on it.
The CDC recommends using hand sanitizer with at least 60% alcohol content. This recipe makes a sanitizer with 65% alcohol content.
The Verge and Forbes also have guidelines on how you can make you homemade hand sanitizer
Source: https://guardian.ng/life/how-to-make-your-own-hand-sanitizer-with-ingredients-from-your-home/
About The Author
Related posts