Our Services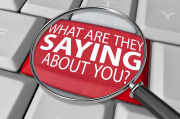 At Eloquent Touch Media we believe that every marketing opportunity should never be taken for granted. Therefore we support our clients in every way possible to make that first impression a lasting impression. From your logo design, to your brand identity and website we ensure that your business speak volume to promote you.
To get details of the services we offer, click on any of the big blue buttons above. However, the following are the services we offer to our clients.
Branding
beginning from your logo we can give you an identity that makes you stand out among your competitors in the industry. Take a look at our logo design samples
Content Development
Some call it copywriting. No matter what you want to express in written form, we have the right words that suit every occasion and purpose. Contact us then to prepare contents for your corporate brochure, flier message, marketing adverts etc
Website Design and Development
This is one of our major strenghts. We can give your web project the professionalism it deserves to make it a unique virtual office and marketing tool.
Internet Promotion
Having a website is one thing but getting to know about your website and business is another. We offer your business online visibility through our Search Engine Optimization (SEO) activties.
Training and Consultancy
We run trainings and consultancy in the above services we mentioned because we have gained enough experience over the years to impact on individuals and corporate bodies
Call us today on our HOTLINE: 08024444263
About The Author
Related posts