Office and Safety Signs Dealers in Lagos Nigeria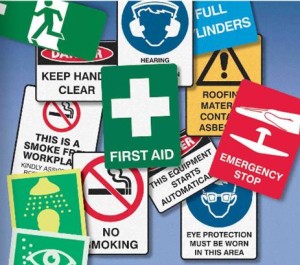 Need office, construction or safety signs in Lagos, Abuja, Port Harcourt or any part of Nigeria? Eloquent Media is your best choice in the supply of office and safety signs. So whether you need wall, door or table office signs, we are able to supply any quantity at the best price. Our price of office signs in Nigeria is highly competitive because of our volume buy. We can custom make any design or concept.
Our health and safety solutions include the following: Evacuation Route Signs, Information Signs, Prohibition Safety Signs, Access Signs, Fire & Emergency, Warning Signs, Prohibition Signs, Mandatory Signs, Braille and Tactile Signs, Traffic Control Signs, Security and CCTV Signs, Free-Standing Hazard & Warning Signs, Traffic Signs, Water Safety Signs and Bespoke Construction Site Boards.
Our office signs include door signs, stylish conference room signs, custom door signs & corporate name plates, restroom signs, engraved office signs and wayfinding corridor signs and a lot of other collections.
Call us 08181447766 or email us info@eloquent.ng for a complete sign solution in Nigeria
About The Author
Related posts