HOW TO ADVERTISE YOUR SERVICES AND EVENTS ON BRT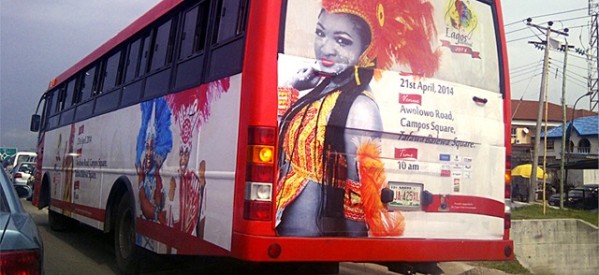 Are you looking to advertize on Lagos BRT and looking for how to go about it? Eloquent Solutions provides you with all the steps and strategies you need to put your church programme, event, service, brand etc in one of the most effective advertising platforms in Nigeria. We will help you reduce the cost of advertising on BRT in Nigeria
The Bus Rapid Transit (BRT) is a form of outdoor advertising in Nigeria that displays advertisements on the outside of buses in Lagos and other major cities in Nigeria. BRT Bus Advert is taking dominance in Lagos advertising, because it is cheap and reaches a wide range of people.
If you wish to advertise on BRT consider the following:
A good outdoor advertising Agency:
Getting a renowned BRT advertising agency in Nigeria is key as they can guide you through the other processes. Eloquent Media will consult for you in every aspect from the creatives to the management
Design, Print and wrap
You will need a good graphic designer in Nigeria that understands how to design images on buses in such a way that it can be readable even from a good distance with quality graphic appeal that communicates the concept effectively. Also print with quality machine that the sun will not immediately cause it to fade. For the wrapping as well please let an expert handle it to avoid a shabby job.
APCON Approval (Certification and receipt)
Your advert must be approved by Advertising Practitioners Council Of Nigeria (APCON). your agency can help with all that. It is required that you have this certification to run any brand advert in Nigeria. It comes with a fee
Apart from the above, the following are other services Eloquent can offer you for your BRT Advertising
Regular submission of photographic evident after branding.
Regular update on bus performance in event of accidents or damages.
Guaranteed replacement of advert without any additional cost to the institution in event of damages.
CALL ELOQUENT 08181447766
About The Author
Related posts