Eloquent Launches SchoolTrend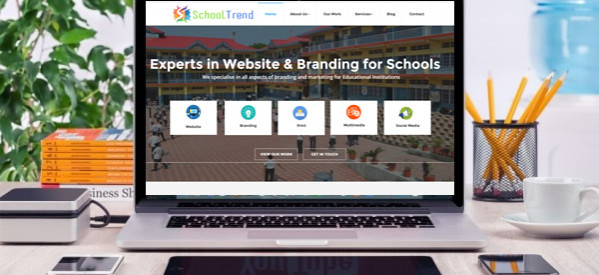 SchoolTrend.com.ng specialises in all aspects of web development, branding and marketing for schools in Nigeria. We have an impressive portfolio consisting of projects for all types of schools. Whether you are a primary, secondary, government or private school, we have the expertise to fulfil all your marketing requirements. SchoolTrend is one of specialized industry solutions provided by Eloquent Touch Solutions Ltd and managed by industry professionals.
Our Team
The SchoolTrend team take a very bespoke approach to everything they do, recognizing that every school is different. Our emphasis is rather to clearly define a client's marketing objectives so that we can resolve them effectively with affordable solutions.
SchoolTrend draws talent from professionals in the education as well as creative industries.
Our team is made up of
Web Page Designer.
Programmer,
Graphic Artist
Internet Marketer.
Photographer,
Videographer,
Photo & Video Editor
Project Manager
Throughout the whole spectrum of educational marketing material we are meticulous about quality and detail. Whether we are producing publicity campaigns, school websites, school prospectuses or a new corporate identity, we bring together the highest levels of creative and technical skills.
 
About The Author
Related posts