Promotional Gifts and how it can grow your business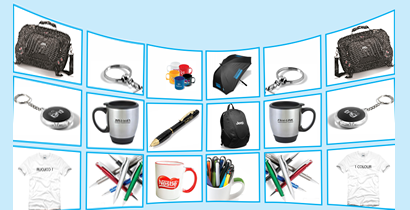 The effect of corporate gifts on customers cannot be ignored. Business gifts are, in fact, the best way to impress customers, prospective clients and even employees. Today's marketing world involves intense competition and corporate gifts have now become a popular practice. Corporate gifts can be given on any occasion to promote one"s company and its services. They can also be given to celebrate the company's achievements or anniversary. With the passage of time, business strategies have changed and it has now become mandatory to bond extremely with clients in order to increase one's business.
One common question that may arise in our minds is that what is importance of corporate gifts in today's business strategies? The answer to this question is very simple and straightforward. Imprinted promotional gifts are an obvious way of expressing how important your client is to you. In a way it also helps you always stay in your client's minds. Herein lies the importance of choosing the right corporate gift for your business partner or clients. There are numerous promotional gifts shops in the market and various online stores that specialize in corporate gifts. It is pertinent to note that the corporate gift must be in keeping with your client's tastes, preferences and living standards.
Next comes in the question of selecting proper corporate gifts. It is mandatory to note that business gifts range from pens and diaries to crockery and holiday packages. In this aspect, it should be said that online corporate gifts stores have gained immense popularity as they save a lot of time and can be hunted down in an instant. Imprinted promotional gifts have no limitations and include mix and match themes. Customized promotional gifts such as coffee mugs, calendars, t-shirts, lapel pins etc. serve as excellent corporate gifts. Yet again, imprinted promotional gifts include embossed artwork, photo transfers, customized embroidery, etc.
Corporate gifts help to enhance business, attract the attention of clients and increase brand awareness. Perfume sets, caps, coasters, leather bags, clocks, customized gift boxes, umbrellas, etc. are some of the most common corporate gifts. Business events, corporate parties, various ad campaigns are the perfect venue for distributing corporate gifts. Coming in different designs and styles, corporate gifts are a sure shot way to achieve new business heights. Business professionals are well aware of the impact of corporate gifts and they often hire reputed marketing companies to carry out such services.
About The Author
Related posts