Event Marquee Tents in Nigeria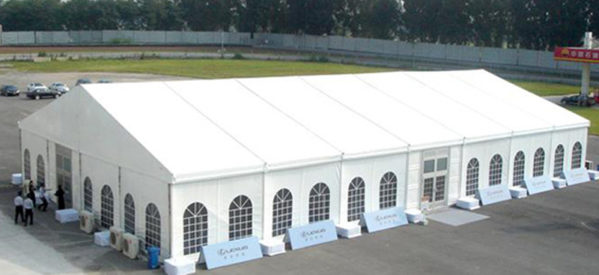 A tent is a shelter made of canvas or nylon which is held up by poles and ropes, and is used mainly by people who are camping. EloquentDisplays is a major marquee tent builder in Nigeria. Our expertise lies in the importation, fabrication, installation and maintenance of all kinds of marquee tents, modular and temporal structures in Nigeria. Tents architecture and design surveys temporary spaces from around the globe, looking at contemporary projects and the diverse materials and unconventional forms employed in their construction. Let your special event be reflective of your own personal style and let Eloquent Displays Nigeria create an event space unique for you. Our extensive range of large tent structures are available in a variety of clear span widths ranging from 5m 50m wide. Large event marquee structures are supplied in numerous shapes, design and sizes and can be custom designed to your specifications.
We will always implement the latest manufacturing technologies when it comes to providing our clients with state of the art tent and marquee options. Client satisfaction is key to our success and our team are able to create unique and tailor made marquees, canvas tents as well as PVC tents for our clients.
The outdoor party tent is now more and more popular both domestic and abroad. People tend to open the parties in an outside excellent sightseeing places instead of a traditional restaurant hall. With its rain resistant coverage and sun proof cover, you are able to enjoy the party and the landscape together with your friends and families. It will be just great!
About The Author
Related posts