Top Best Laptops for Video Editing and Graphic Design in Nigeria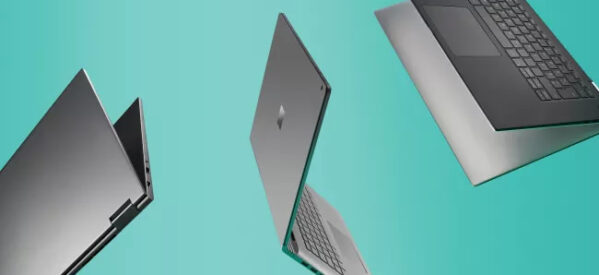 Welcome to our pick of the best laptops for graphic design, video editing and animation in 2020. For any graphic designer/video editor who is looking for a powerful and dependable laptop for working on, then this list will help you choose. Regardless of whether your a professional graphic designer, a student, or even if you just like to dabble, then we've got a laptop for you on this page to secure your place in multimedia
So, while many of these laptops are incredibly powerful, we also have more retrained, and affordable, laptops as well, which means no matter what your budget is, we can help you find the best laptop for your graphic design/video editing needs. we can also advice on where to buy original laptops in Lagos Nigeria. Every laptop on this list has been picked by us as they offer enough power to run demanding graphic design applications, while also offering features and tools – such as touchscreens and stylus support – that can help boost your creative workflow.
Before we get to our choices, let's build a shopping list of what you should focus on when you look for a new video editing laptop which will make it easier to pick the best one for your needs.
Shopping list for your next video editing laptop
When you buy a laptop for video editing, there are many different things that you should focus on when you choose which one is right for your needs. Overall though, we feel like the majority of the laptops can be picked based on four different factors:
Resolution
While the resolution of the laptop's display can help make whatever video clips you're working on look clearer and crisper, not every laptop that is available for video editing has made the migration to 4K yet. That's why at a minimum, you should look for a monitor with a resolution of at least 1080p. Anything less and the quality of the video you're editing will not look professional at all.
Processor
It seems like every couple of months the latest and greatest processor from Intel or AMD is announced and every new one is better than the last because of the power they offer to help your editing software run smoothly and without any lag issues. While the ideal option is an Intel Xeon CPU or better, having either an 8-core Intel CPU or equivalent is recommended for optimal results
Video card
The video card or GPU is essential to your video editing process. The benefit of having a great GPU is the cores in a GPU is that when you're editing a video, the workload is split between the CPU and GPU, taking less strain off the CPU and letting it perform up to its capabilities. Shooting for an Nvidia RTX of AMD Radeon Pro video card is at the pinnacle of the available options out there.
RAM
Having a laptop with more available RAM means that it can allow your computer to work with more information at the same time and can improve the overall performance of the system. While as a baseline, having 16GB of RAM is a good place to start, the more RAM you have the better and 64GB is the ideal place you should be.
The Best Laptops for Video Editing, Motion Graphics & Animation In 2020
If you're willing to spend a decent chunk of change, and you're looking for the top video editing laptops, the Dell XPS 15 and the 16-inch MacBook Pro are your best bets. They offer gorgeous, high-res displays powered by some intense CPUs and GPUs that'll power through most video editing projects that you can throw at them. Both laptops also sport slim aluminum chassis, making them incredibly portable.
If you're looking for a video editing laptop under $1,000, your best bet would be to look at cheap gaming laptops. Something like the Dell G5 15 SE (2020), which sports an AMD Radeon RX 5600M GPU and a decent display, will be good enough for you to get through some of your rigorous tasks. However, when money is no object and you're a gamer, the best video editing laptop you can buy is the Alienware Area-51m, as it boasts superpowerful components, lightning fast SSDs and is entirely upgradable.
But if you're not a gamer and you want to focus exclusively on video editing no matter the cost, consider picking up a workstation, like the MSI WS65 9TM, which is one of the best workstations you can buy overall. Its Nvidia Quadro RTX 5000 GPU is optimized for tasks such as video editing, and thanks to its super colorful 4K display, you'll be able to see all of your creative work come to life before your eyes.
The best video editing laptops you can buy today
Dell XPS 15 (2020)
Dell G5 15 SE (2020)
MacBook Pro (16-inch, 2019)
Alienware Area-51m
Microsoft Surface Book 2 (15-inch)
HP Spectre x360 (15-inch, 2019)
HP ZBook x2
Lenovo ThinkPad X1 Extreme
MSI WS65 9TM
Alienware m15
Asus ZenBook Pro 15
Dell Precision 5540
About The Author
Related posts