Secure Your Place In Multimedia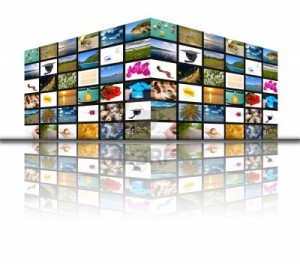 Do you dream of becoming a producer, director, or designer? Perhaps you want to be a famous artist or graphic designer? Earning a degree in the world of multimedia can give you the opportunity to combine your visual talents and artistic abilities. In the multimedia and visual communications sector, you use your creative abilities to communicate with audiences worldwide. There are no limits between media and communication in the multimedia and visual communication field. Multimedia artists and graphic designers present information and messages to an audience. They are experts at translating concepts and ideas to visual messages that can be conveyed on screen or in print.
Innovations in technology are always raising the bar for multimedia experts. Significant demand exists for technically skilled professionals who can design superior and aesthetically enjoyable graphic and multimedia content. A degree in graphics and multimedia can help you build on the knowledge necessary to create graphic-intensive content that helps to make attractive Web pages. Experts in graphics and web design will teach students who pursue this specialized training. A visual communications degree can leave you with a sound knowledge of the latest professional tools used for graphic design, graphics animation and image processing.
The evolution of the Internet and our media intensive society will continue to raise the demand for visual communications specialists. Now is the time to become an expert in visual communications field and secure a job for your future. According to the U.S. Department of Labor's Bureau of Labor Statistics, there are currently 30,210 employed in this rapidly growing sector. The median annual salary is $57,520 (BLS, May 2004). If your interests are to study a greatly diverse combination of media areas, you should further investigate a degree in multimedia and visual communications.
About The Author
Related posts