Horticulture Company in Nigeria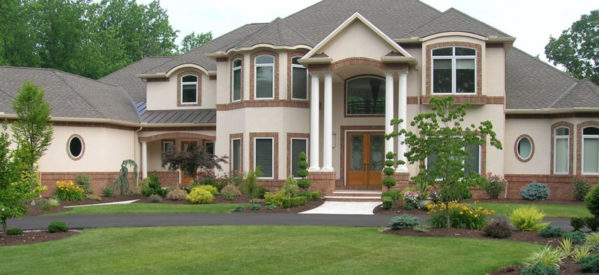 Best Gardening and Landscaping Company in Nigeria
Cleaneat Gardeners is a gardening and landscaping firm based in Lagos Nigeria and prides in garden planning and management, indoor plants, outdoor plants, rock gardening, landscaping, grass planting and grass cutting, decorations using plants and greens. Cleaneat Gardeners provides beauty and a sense of luxury and pleasure when it comes to flowers and plants with wonderful landscaping ideas in Nigeria. We go ahead to drive your environment with our passionate staff and determined team of personal with professional experience to release a professional look to your environment. Having been in the horticulture business in Nigeria for years we know what works and what doesn't.
Cleaneat Gardeners is a full-service landscaping company in Nigeria with a straightforward and unique design/build philosophy. We believe in having one landscape designer handle the job from its conception on paper, to the realization on your property. The reason; by doing this you are able to communicate and work with a single individual, where you can share your thoughts and idea's with to bring them, in collaboration, to life.
Garden Maintenance  Service in Nigeria 
Cleaneat Gardeners has a garden maintenance programme in place. The activities vary according to the different gardens but generally include pruning, edge trimming, planting and watering plants, sweeping, raking, mowing, fence trimming, weeding and pest control. Maintenance practices help maintain the landscape into its beautiful site and any anomalies are detected and corrected.
Pruning
We encourage tree pruning to tree felling. Pruning is a proven practice for environment conservation and it is encouraged as opposed to felling. Pruned branches are recycled for making fuel wood or charcoal. The cut off section is treated to avoid tree from getting infection and dying.
Grass Planting and Mowing
Grass can be planted in any open lawn or gardens. There are different types of grass used e.g. paspallum grass, Kikuyu grass or mud river grass. Expert advice is given on the type of grass to be used based on the area where it will be planted and the type of soil etc. After an area has been prepared for planting using compost and fertilizer, the grass is planted and maintained. Maintenance includes watering, weeding and mowing and re-fertilization, if required. The preferred mowing height is 3-5cm.
Call 08188400001 or visit our website at http://cleaneat.com.ng/gardening-landscaping-companies-in-nigeria/
About The Author
Related posts