Wristband Producers in Lagos Nigeria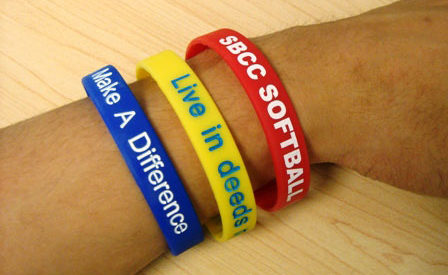 We in EloquentGifts offers customized, personalized, printed, branded, promotional wristbands printing and branding in Lagos Nigeria. We have extremely wide range of  Tyvek, Silicone, Vynil, Medical and Custom wristbands at the most competitive prices. The wristbands are available in various colours, dimensions & formats.
Branded and custom silicone wristbands in Nigeria are very popular and effective for brand promotion or raising awareness for a cause. There are many uses of silicone wristband in Nigeria from church to politics. From branded debossed, engraved to printed silicone wristbands. Make your event or cause memorable and unique by using Tyvek wristbands. Distinguish invited guests and gate crashers.
We also have the Glow in the Dark wristband. Light up the night with our glow-in-the-dark wristbands! These stretchy glow-in-the-dark silicone bracelets can last for years and are made for extended use and wear. Our custom glow-in-the-dark wristbands are designed to help you promote events and organizations so you can get your name out there, day or night!
For business, communicate your message to your audience through customized silicone wristbands and create customer loyalty and win new customers. They can be used as promotional gifts when launching new products, for CSR projects and for events.
For the cost of wristbands in Nigeria it depends on some factors that include type, finishing and quantity. Contact us on the latest price of wristbands in Nigeria

About The Author
Related posts