HOW TO REGISTER A TRADEMARK IN NIGERIA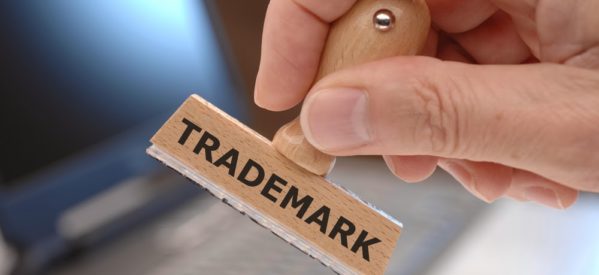 Do you plan to register a trademark in Nigeria? Then here are few things you need to know about trademarks and how trademark registration is done in Nigeria. We will also introduce you to a trademark registration agency in Nigeria that will help you simplify the complexity of registering a trademark in Nigeria. Please know that there is a difference between company registration and trademark registration
WHAT IS TRADEMARK?
A Trademark is a Mark, Sign, or Logo by which a product is known, described, recognised and distinguished from other products. It can be a sign, a logo or a name. In case of a name, its called a tradename.
The name by which a business is known, described or associated is a very important aspect of carrying on a business because a business' name indicates what such a business does and what it represents. Some business people however do not pay much attention to the legal rules and regulations governing the use of their Trade Names in Nigeria. This has lead to loss of brand value and in some cases litigation by the registered owner(s) who will not want his/their Trade Name to be associated with another business entity to which he/they have no relationship or control.
TRADENAME
A Trade Name is the name by which a business distinguishes itself and its trading objects from all other businesses. The Companies and Allied Matters Act ("CAMA") requires that every individual, firm or corporation having a place of business in Nigeria and or carrying on business in Nigeria, whether such a business is carried on in the individual's name or in a corporate name, must be registered at the Corporate Affairs Commission ("CAC") within a period of twenty-eight (28) days of the commencement of such a business.
THE TRADEMARK ACT
The Trade Marks Act; Chapter 436; Laws of the Federation of Nigeria 1990 provides for Trademarks and Patents in Nigeria. A trademark is a symbol or a sign which differentiates the goods and services of one business from another one. You can register your trademark – a name, logo, slogan, domain name, shape, colour or sound with the Commercial Law department, Ministry of Trade and Investment in Nigeria. This can legally protect your trademark from use by a competitor. The trademark must be distinctive for the goods and services that you provide, not be deceptive, illegal or immoral and not be similar to existing trademarks.
INTRODUCTION
A trademark provides protection to the owner of the mark by ensuring the exclusive right to use it to identify goods or services, or to authorize another to use it in return for payment. The period of protection varies, but a trademark can be renewed indefinitely beyond the time limit on payment of additional fees. Trademark protection is enforced by the courts, which in most systems have the authority to block trademark infringement.
PROCEDURE FOR REGISTRATION OF TRADE MARKS
NAME SEARCH
You have to choose a minimum of 2 names first ad submit it to the trademark registry through your agent, the essence of the name search is to find out whether or not somebody has been using that name in the marketplace. E.g if you want to start a sachet water company and you need to develop a unique name for the water and logo to identify your product, you need to select a name for the brand and logo. E.g. BALLY WATER, SOPSY WATER ETC. The names will be searched ad if its available, you go to the next step.
FILING YOUR APPLICATION
The usual market practice is to instruct a local Attorney/Agent in Nigeria, who would file and process applications at the Nigerian Registry of Trade Marks, Patents, Designs and Copyright.
After filing the application for trade mark registration, the Registrar issues an official acknowledgement which shows the official number and filing date of the application, and the amount paid. Usually its essence is to inform you officially that your filing has been received.
REGISTRATION
Once the acknowledgement letter is issued, the registry begins the registration which includes lot of processes, after a period of time, the trademark is registered and an ACCEPTANCE LETTER is issued. This is the fficial letter tat confirms the trademark registration. Upon the issuance of the acceptance letter, you are now a proud owner of your trademark. HOWEVER THIS IS SUBJECT TO PUBLICATION IN THE TRADEMARK JOURNAL.
PUBLICATION
Every trade mark application must be advertised in the Nigerian Trademark Journal, and is open to opposition for a period of two (2) months from the date of advertisement.
If no objections are received within the specified period or no objections are sustained, the Registrar will issue the applicant with a certificate of registration.
When issued, the Registration Certificate will reflect the date of initial filing as date of registration (i.e. date of filing acknowledgement).
Nigerian trade mark registrations have an initial validity of seven (7) years, and are thereafter indefinitely renewable for periods of fourteen (14) years. An application for renewal should be made not less than three (3) months from the due date.
WHAT CAN BE TRADEMARKED?
A unique word of phrase connected to your product/service
Your business name
Unique Logo
Unique tagline
Unique Product package design
unique package word or phrase
(*) Assets listed above can only be trademarked when they meet certain conditions.
WHAT CANNOT BE TRADEMARKED?
A generic term
A generic logo
Other brand's trademarked term, logo, or design
(**) They are few exceptions for the trademarking of the above assets.
HOW LONG DOES IT TAKE TO REGISTER THE TRADEMARK?
Usually, the Trademark registration can take a lot of time, up to 3 to 4 months because, it requires a lot of processes, But We register Trademarks in Nigeria for N70,000 within 3WEEKS from the date of receipt of result of a successful Name search. We also do Company Registration in Nigeria at a lesser time frame of 1 week
Contact
Eloquent Touch Solutions Ltd
9 Fadeyi Street, off Awolowo Way, Ikeja Lagos
08024444263
Email: info@eloquent.ng
Website: www.eloquent.ng
HOW LONG IS A TRADEMARK VALID?:
The trademark is valid for 7 years from the date of application, renewable for further periods of 14 years.
WHEN CAN YOUR TRADEMARK BE REMOVED BY THE TRADEMARK OFFICE:
It is necessary to note that a trademark may be taken off the register in any of the following circumstances:
i)non use, on the request of any person concerned, if it can be established that the mark was registered without any bona fide intention to use, and there has in fact been bona fide use of the trademark;
ii) it may be removed for non use during a continuous period of at least five years during which the trademark was registered.
v)Non compliance to the registrar's statutory notice to renew by the registered proprietor
Also read about how to Register an NGO in Nigeria
About The Author
Related posts